WHAT IS

- thin active design

TECHNOLOGY ?

Software using the most advanced calculations is used to create customized lenses and the ultimate precision in lightweight products.
An axial compensation of the prescription takes into account the size of the frame and the wearer's facial anatomy if necessary.

The only prescription program which ensures optimum precision, comfort and frame balance for sports sunglasses.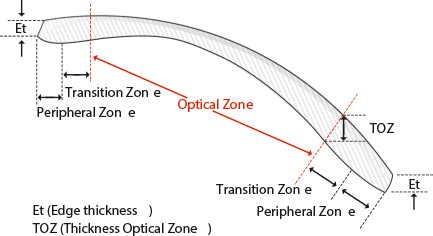 ESTIMATION OF THE OPTICAL ZONE SIZE ACCORDING TO THE POWER
For the best comfort, the frame has to fit perfectly to the anatomy of the wearer. Please use the chart to estimate the size of the optical zone.
Diameter (mm)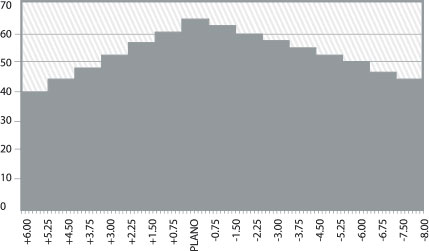 Given as an indication, the real diameter is adjusted according to the complete prescription and the size of the frame.
PROJECTION OF
- thin active design

TECHNOLOGY ?

AN OUTSTANDING RANGE OF POWER
+6 to -8 (-4) total power, 99% of prescriptions.
With -thin active design technology, lenses are up to 72% thinner and 45% lighter.
Freeform technology stemming from the requirements of competitive sport.*
* Some Rx, lens, and frame combinations are not ideally matched and may require a different frame choice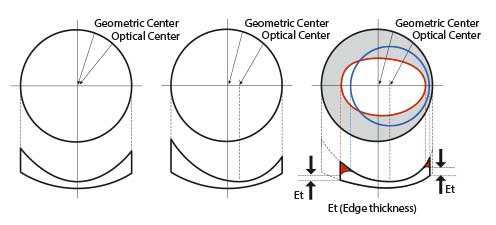 PROGRESSIVE LENSES : TECHNOLOGY PUSHED EVEN FURTHER FOR EXCEPTIONAL RESULTS
Progressive lenses come in two designs to adjust as closely as possible to the way the wearer uses them.
Ideal for outdoor activities that require a wider field of vision such as cycling, running, tennis, skiing, orienteering, baseball and other active sports.
Recommended for active sports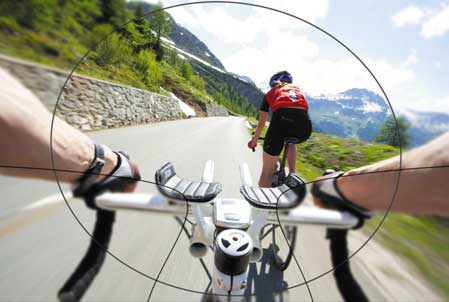 Progressive lens with unobstructed long-distance vision and more restricted near-vision range.
The right balance between near and long-distance sight. Ideal for daily use and all kinds of indoor and outdoor activities, such as golf, fishing and driving. Versatile progressive lens offers wide long-distance and near-vision range.
Recommended for a daily use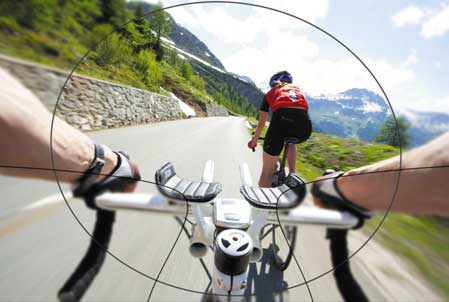 Progressive lens offering large vision from near and far.
DETAILED 2D VIEW OF THE LENSES FITTED IN YOUR FINAL ORDER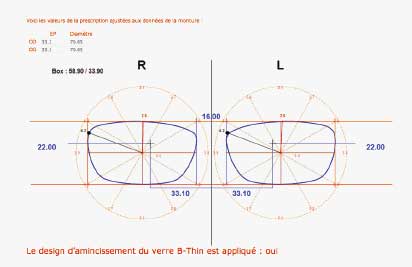 SAVE YOUR ORDER ONLINE!
When you place a prescription order, the ordering stages will move forward intuitively. In the event a prescription is not possible with the initial model choice, alternative frames will be suggested.