At Bollé, we don't claim we are going to save the planet. However, if we are not a part of the solution, we refuse to be a part of the problem.
Step by step, we are heading towards a more sustainable approach symbolized by our "React for Good" initiative. Entering the next phase of our plan, we are proud to announce that our full commuter range is now eco-designed, with 4 helmets.
This is our natural response to the needs of cyclists who want to pursue an active lifestyle while doing their part for the planet.
100% recycled nylon plastic parts
As part of our sustainable approach on our commuter range, the plastic parts such as the strap adjustors and Click-To-FitTM system are made from recycled nylon or made from nylon produced with renewable castor oil.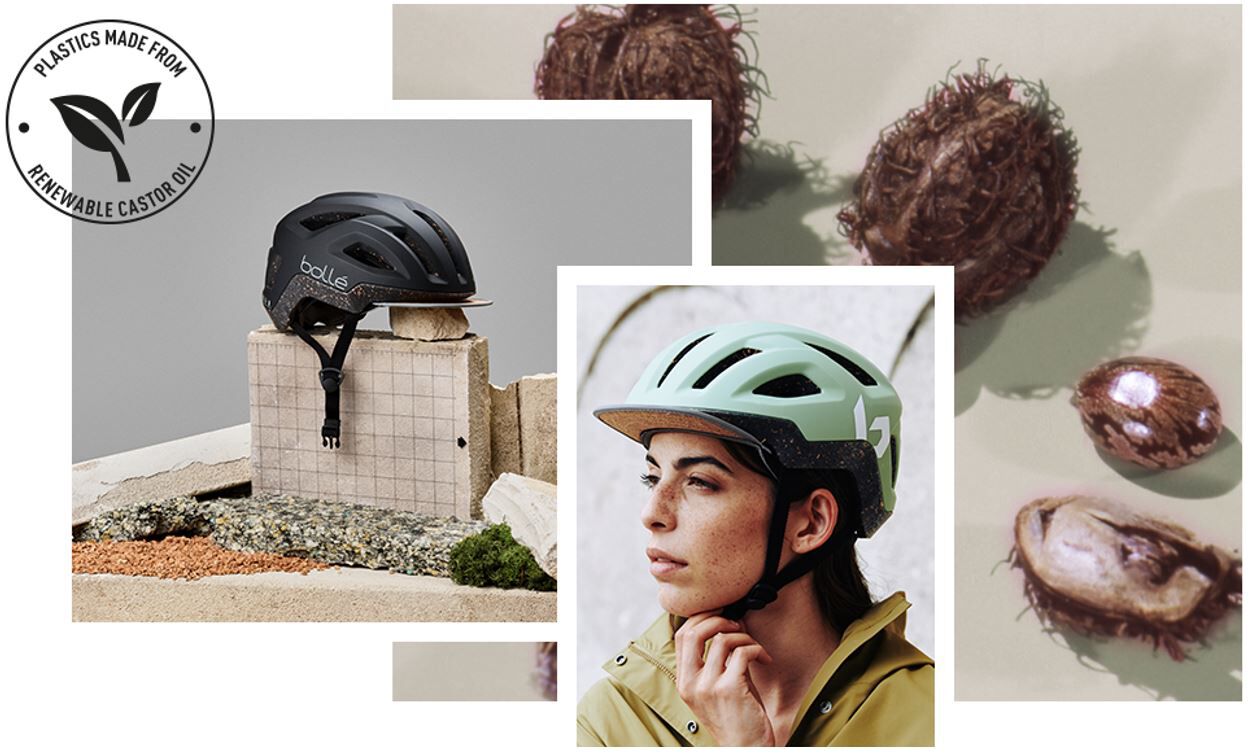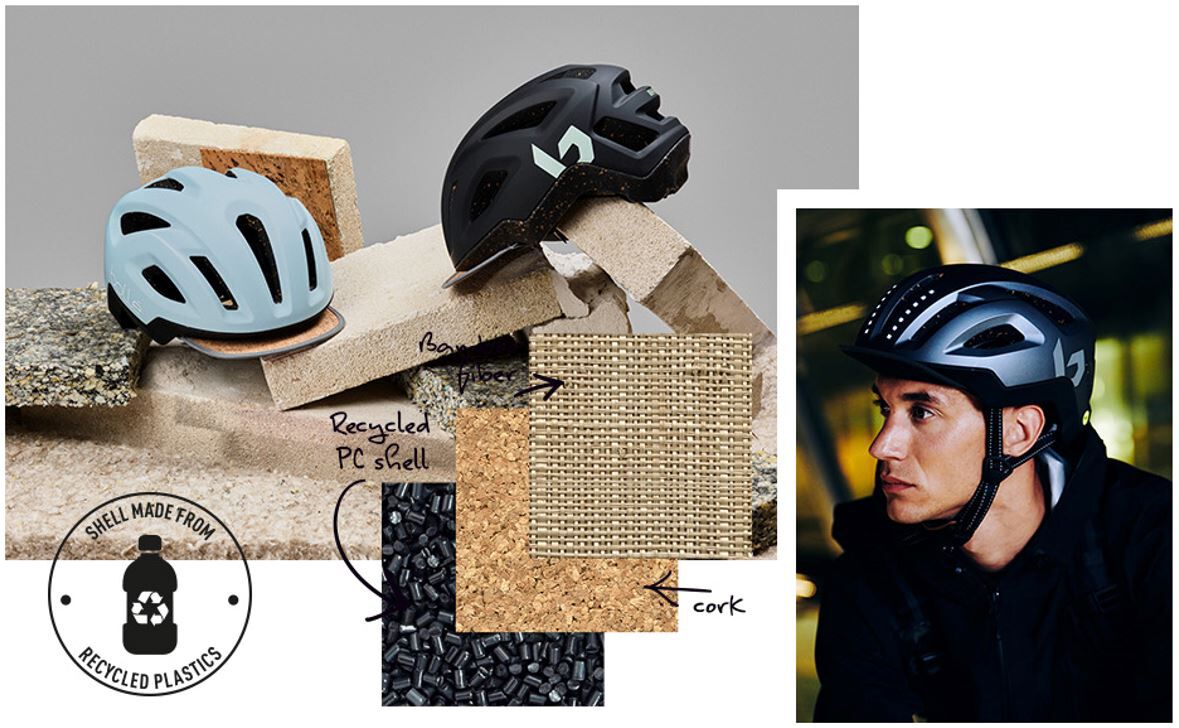 Recycled PC shell
Developed with a dual shell construction, our commuter helmets combine a 100% recycled shell on our dark colorways with water-based printing.
100% recycled nylon or natural fibers in webbing and padding fabric
With cotton webbing, bamboo fiber lining and recycled anti-bug mesh, the same qualities that make our helmets lightweight, comfortable, and safe also make them eco-designed.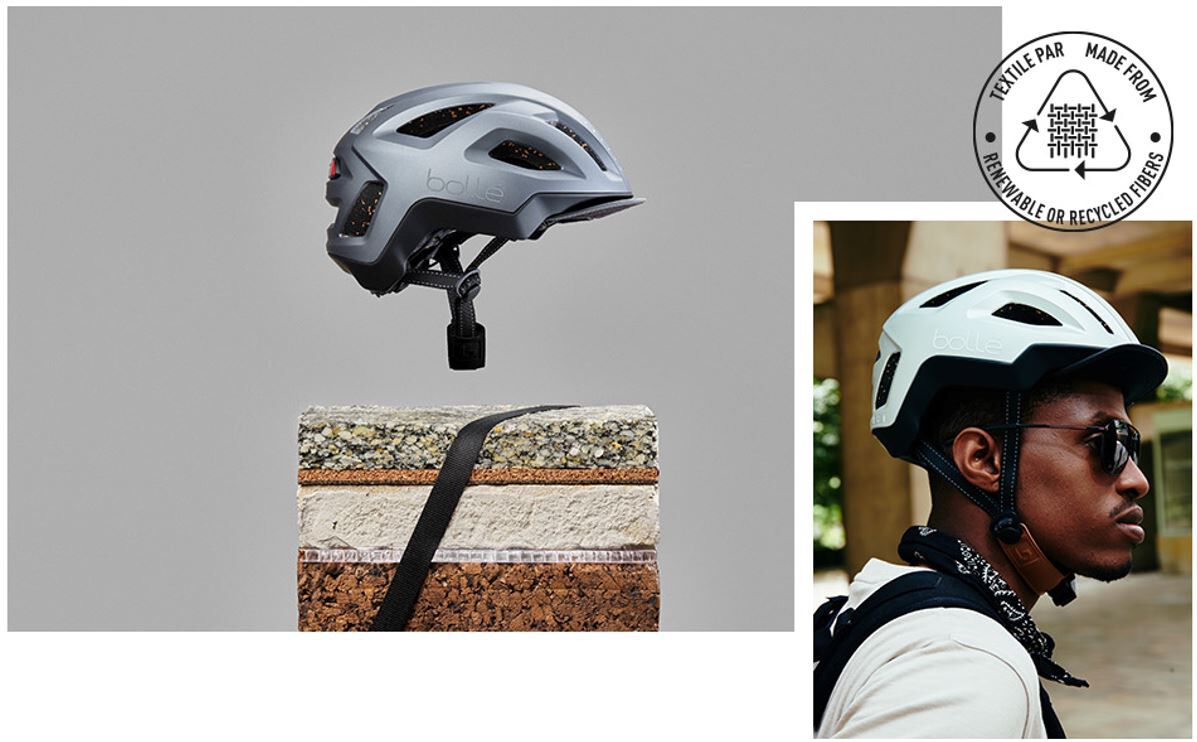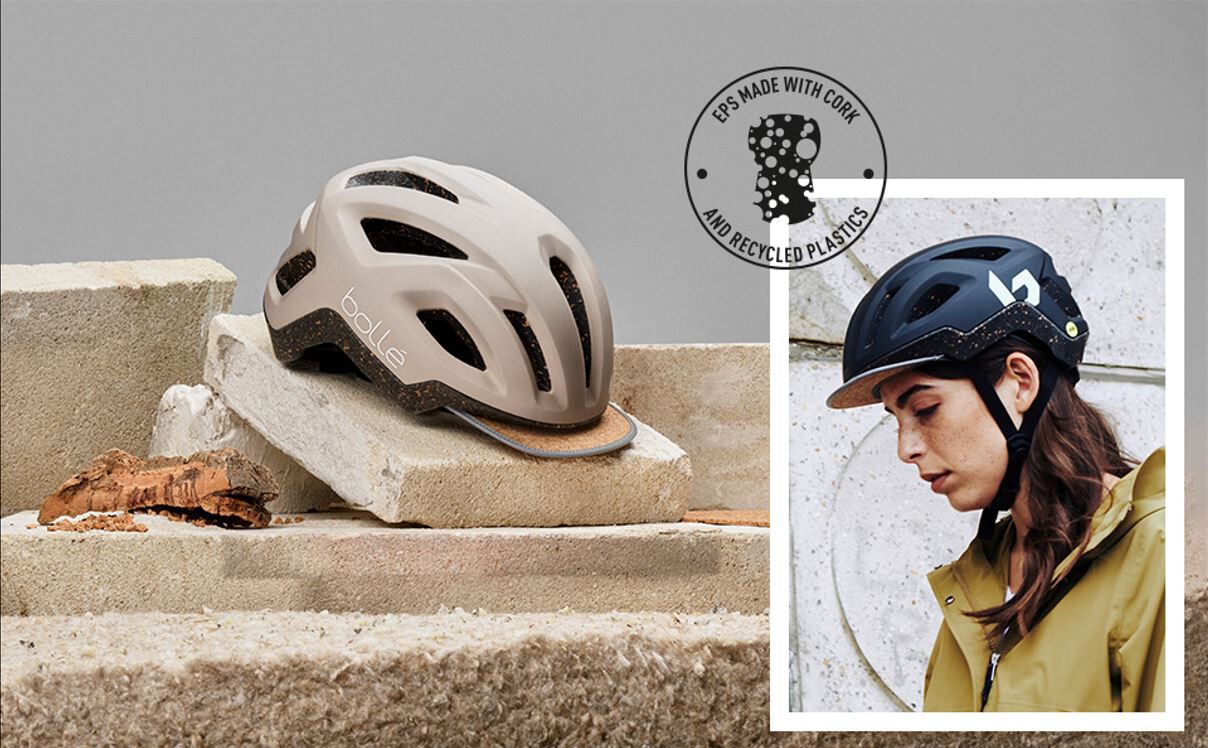 Cork in the EPS inner shell & cap
We are challenging the traditional way to make helmets, replacing some plastic and petroleum products with organic materials such as cork to reduce our environmental impact.
Eco-designed packaging
Because eco-design is not just about the product itself, we use recycled cardboard, soy-based ink, and water-based glue for the packaging of our commuter helmets, and we are targeting to widespread it across all our packaging (boxes, cases, pouches, etc.) by Autumn/Winter 2023.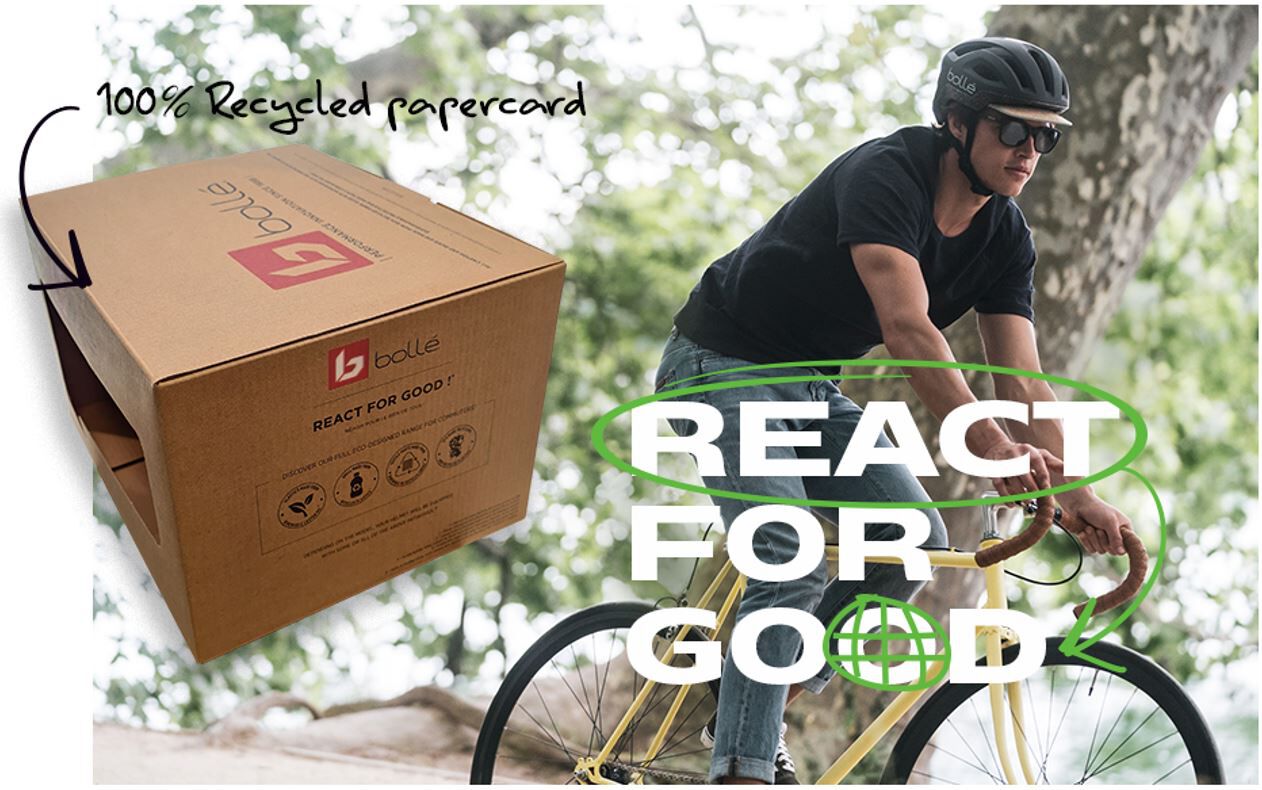 Learn more about our sustainable approach
Shop eco-designed cycling helmets: