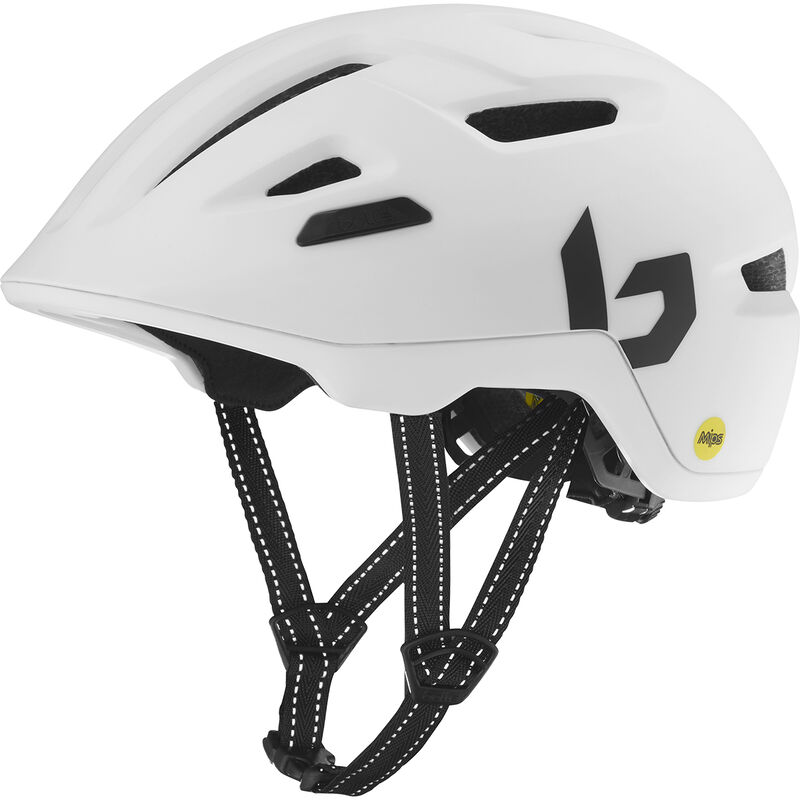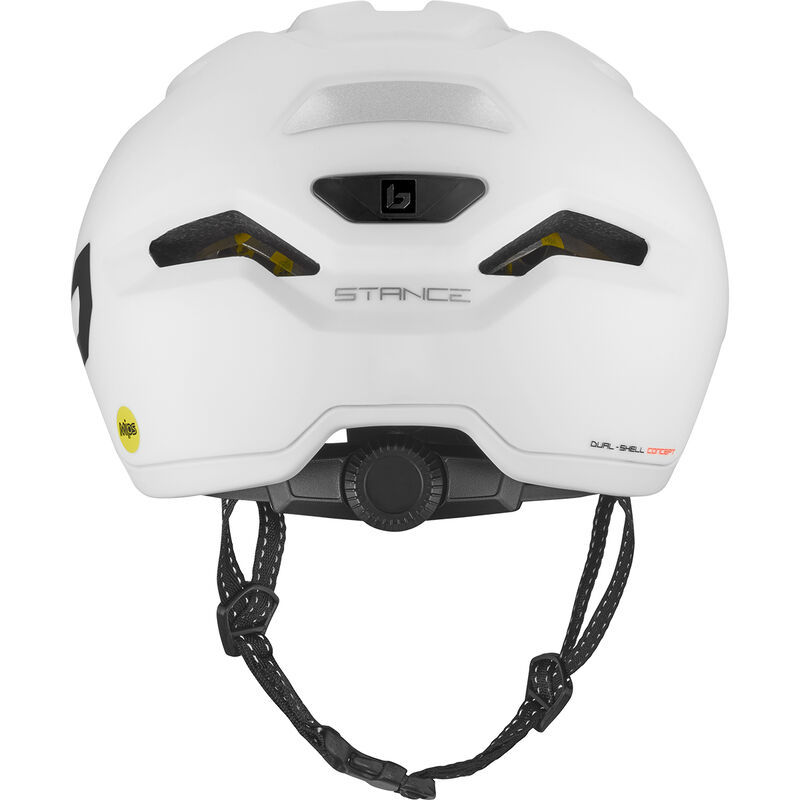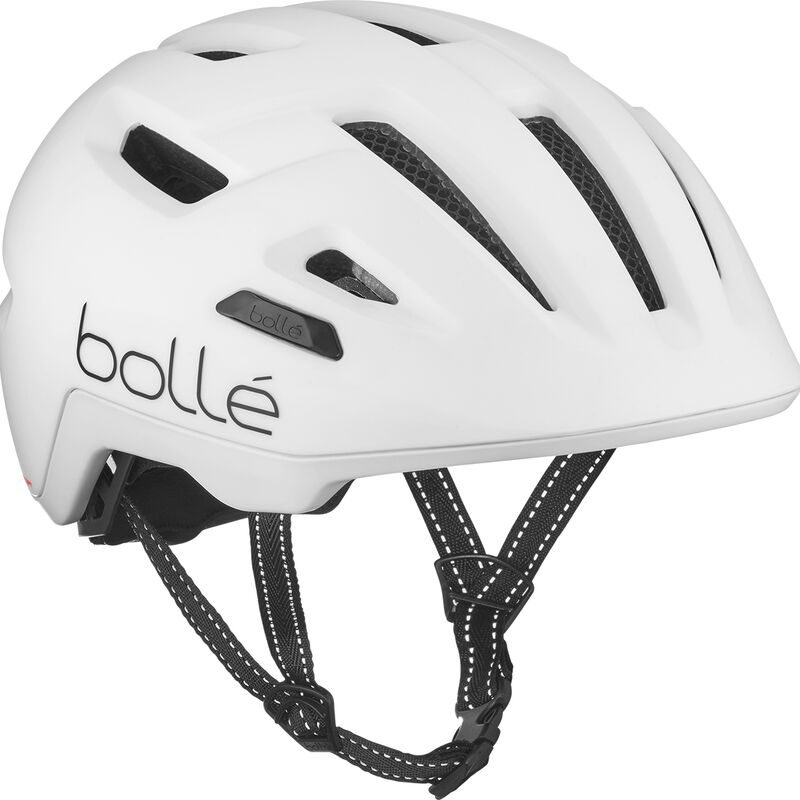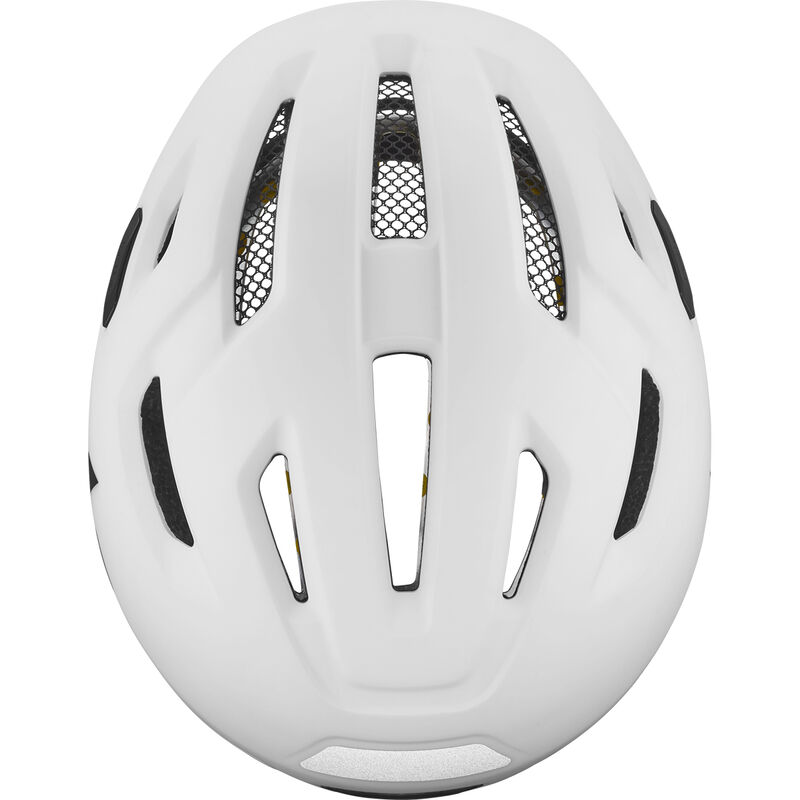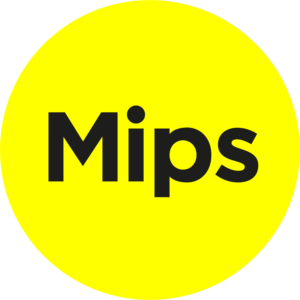 Under its simple look, STANCE MIPS® is full of handy features. Reflective sticker and webbing visible at night, integrated mesh to protect from bugs' attacks and our famous Click-to-Fit™ system for an easy and precise adjustment. The MIPS® protection system redirects energy to provide more protection in angled impacts.
MIPS®
Reflective sticker
Reflective webbing
Suitable for e-bikes
Click-To-Fit™ System
Bug protect vents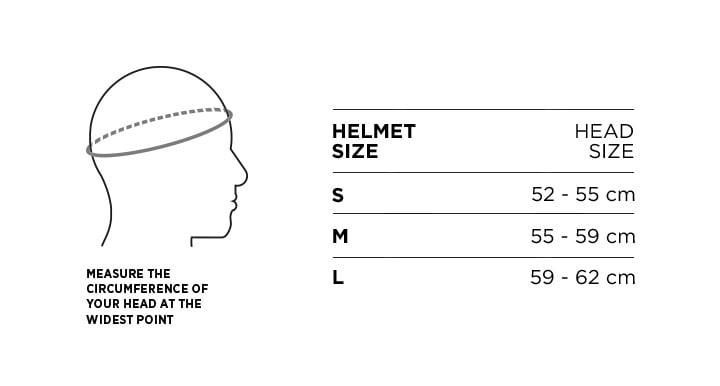 MULTI-DIRECTIONAL

IMPACT PROTECTION SYSTEM
MIPS ADDS MORE PROTECTION AGAINST ROTATIONAL MOTION
MIPS is a revolutionary technology that lets the helmet slide relative to the head, adding more protection against rotational motion to the brain caused by angled impacts. Because keeping you safe in every condition is our priority, Bollé launched a series of helmets equipped with MIPS technology.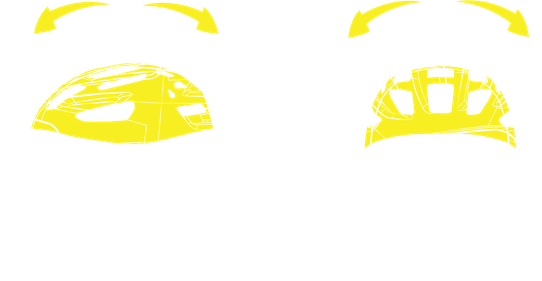 MIPS ENABLES A RELATIVE MOVEMENT BETWEEN THE HELMET AND THE HEAD IN ANY DIRECTION.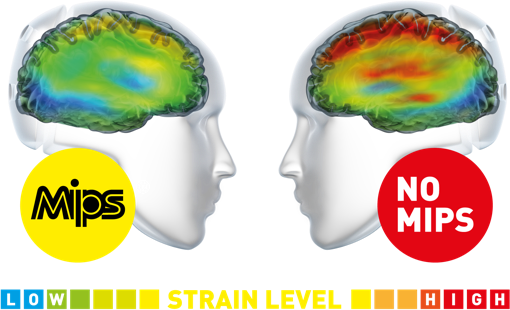 = THE MORE RED THE MORE STRAIN
This simulation illustrates strain in the brain from a similar angled impact when the user is wearing a helmet without MIPS and a helmet with MIPS.