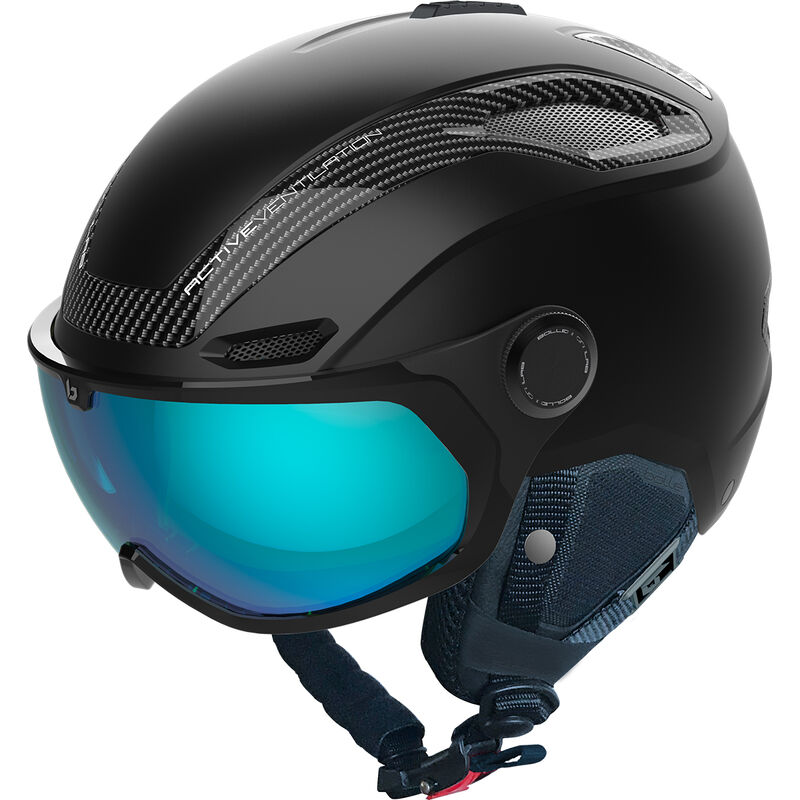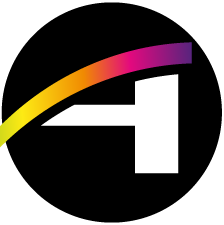 £210
Price reduced from

£350

to
40%
VAT included
---
Phantom Blue Cat 1 to 3 cat 1 to 3
FREE
Delivery:
07 december - 11 december
Standard Delivery: 07 december - 11 december
Free Shipping for any order over £200
Easy Returns for 30 days
2-year warranty on all products
Show Product Information
Lens Name
Phantom Blue Cat 1 to 3 cat 1 to 3
Additionnal Lens Category
Technologies
Adjustable Ventilation / Air Flow Extractor Channels / Anti-Fog coating / Anti-Scratch Coating / Furry Lining / Phantom Photochromic Lens / Removable Ear Pads / Supplied With Carry Bag / Triple Density Face Foam / Ventilated Frame
No technical sheet to display
If you are looking for a modern, technical visor helmet, look no further than the V-LINE CARBON. With its real carbon inserts, this visor helmet is one of our most advanced helmets: high quality ABS shell, Phantom Photochromic visor Cat. 1-3, anodized aluminium screws, Fidlock® magnetic buckle... Take advantage of Bollé®'s high finishing level with V-LINE CARBON.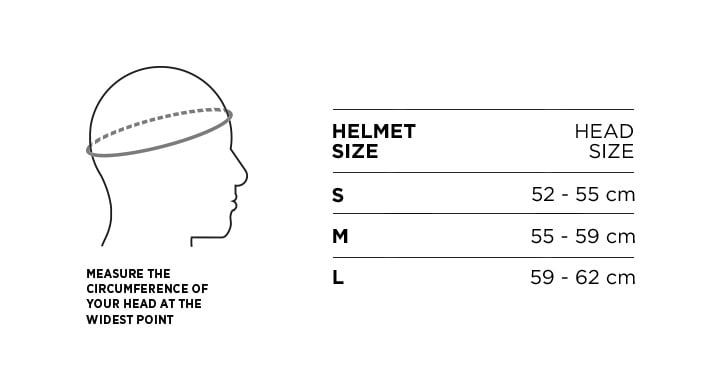 + WHAT IS PHANTOM?
Phantom is Bollé's first photochromic lens with phenomenal optical clarity. It adapts to any light condition, ensuring precise visual acuity whatever the weather. The lens tint changes with the light from cat.1 to cat.3. Enhanced vision whatever the conditions. Phantom+ combines all of our 3 technologies adding a 4th additional element: polarization. Polarized lenses are largely recognized today for their benefits in terms of blocking parasitic light reflections. So it felt right to add them to our already unbeatable lens technology to improve its level by yet another step. Equipped with Phantom+ lenses, you will be ready to take on any adventure.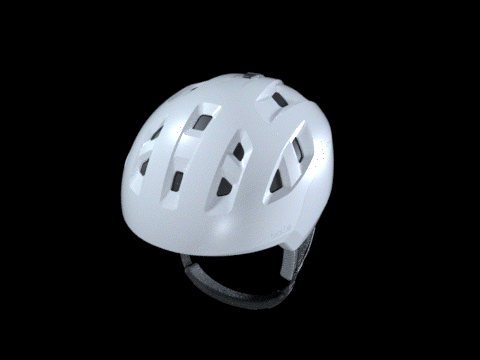 + ADJUSTABLE VENTILATION
Our adjustable ventilation system is easy to use and enables you to control the amount of air coming in your helmet. Opening channels below the shell it can be fine-tuned to give you the exact amount of ventilation you need for maximized comfort.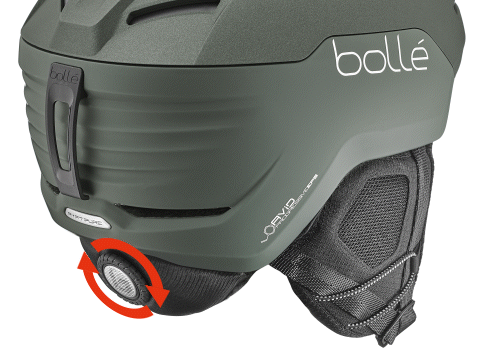 + CLICK-TO-FIT SYSTEM
Our Click-To-Fit™ system allows you to fine tune the fit of your helmet easily and quickly. Our rubberized adjustement wheel lets you tighten or loosen the helmet effortlessly, even with your gloves on.