Much more than just a fashion accessory for the beach, sunglasses protect against UV rays. Essential protection for water sports enthusiasts, especially since the brightness and glare on the water are often intense. Lovers of navigation, windsurfing, sport fishing or even canyoning, discover in this article our advice for choosing the right pair of sunglasses for your nautical activity.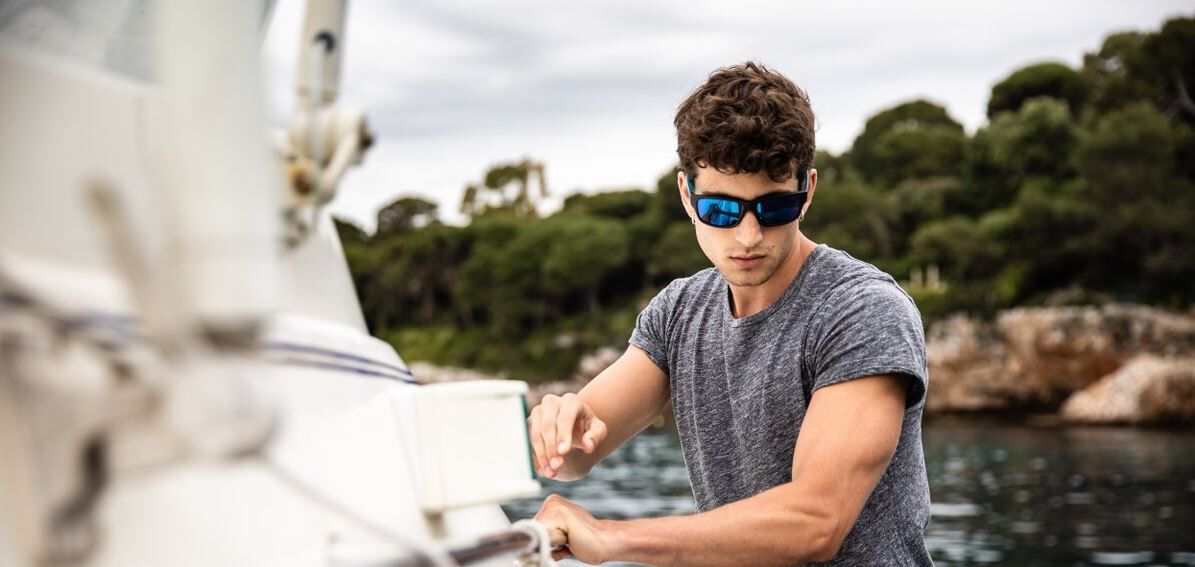 Which sun protection index for nautical activities?
As on snow, the sun's rays become more harmful when they reflect on water. Indeed, their reverberation on this liquid surface acts like a mirror and causes an intense luminosity. The latter can be dangerous for the skin and of course for the eyes.
In order to protect yourself from overexposure to ultraviolet rays, it is essential to choose quality lenses with an adequate protection factor for this type of environment. Also called "category", the solar index corresponds to the level of protection of tinted lenses that protect the eyes by filtering harmful light rays. This must be indicated on your sunglasses or on the information leaflet accompanying them.
There are 5 protection ratings, ranked from 0 (the weakest in terms of percentage of light filtered) to 4 (the strongest). For your nautical sports activities, at sea or on a lake, we recommend that you choose lenses with high indices:
- category 3, associated with the symbol of an intense sun with 16 rays.
- or category 4, represented by a sun dominating two mountain peaks and two waves.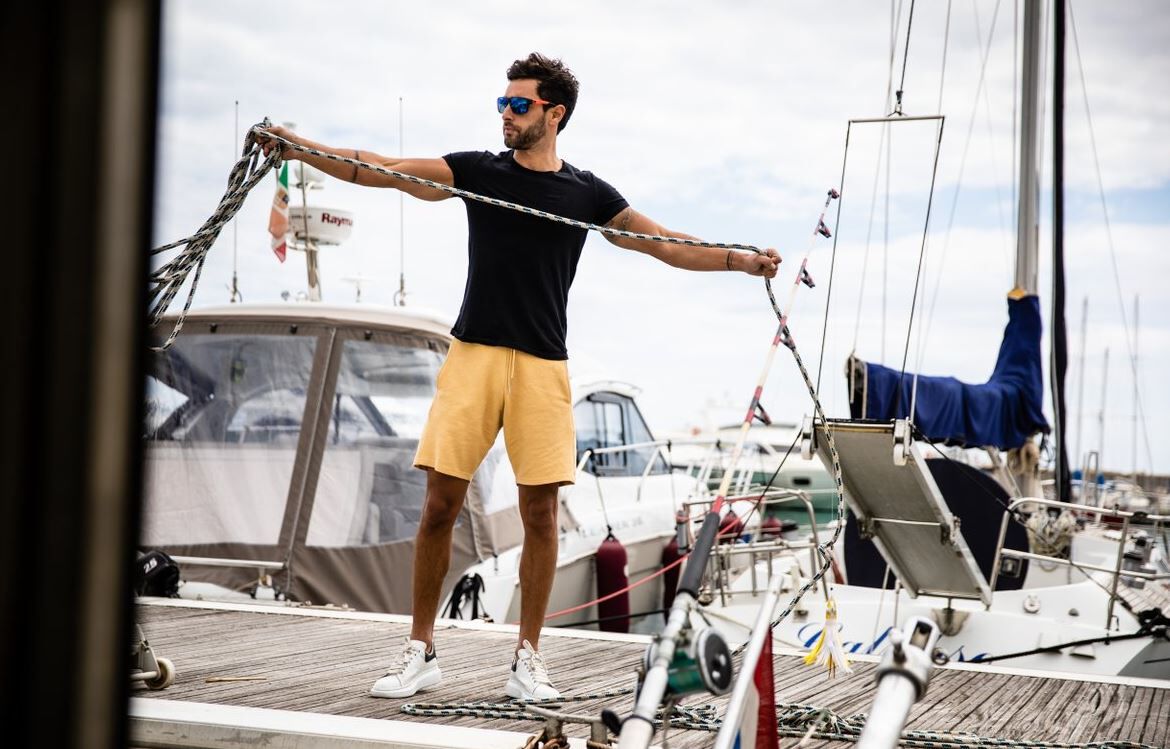 The benefits of opting for photochromic lenses
Whatever the nautical discipline practiced, remember to watch the weather forecast before you jump into the water. At sea, the weather can be changeable and a big bright blue sky can become very cloudy in no time. Under these conditions, knowing which sunglasses to opt for can become a real headache. Rather than carrying different glasses with different degrees of protection, why not choose so-called photochromic lenses?
This very specific type of glass has the particularity of tinting depending on the amount of ultraviolet (UV) rays it receives. Thus, when the UV exposure on the water is strong, the photochromic optical lenses darken gradually. Conversely, when the brightness is lower, the lenses gradually regain their clear state. A significant plus to go on the waves, whether the sun is shy or not!
Available on many models of Bollé sunglasses, Phantom photochromic lenses have exceptional optical clarity and adapt to a wide range of light transmission. In their Phantom+ version, they also have high performance polarization.
Against glare on the water: polarized lenses
Beyond UV rays that are harmful to the eye, one of the main problems for marine sportsmen is glare on the water. Indeed, by reflecting on the wave, the sun causes an infinity of luminous flashes that can interfere with the view. Developed to counter this effect, polarizing lenses have the specificity of eliminating the majority of annoying reflections. They thus make shapes and colors sharper by reinforcing reliefs and contrasts.
Very useful for driving, they are also recommended for mountain sports and water sports. By eliminating light reflections that blur vision, polarizing lenses help reduce eye fatigue and improve visual acuity. On a boat, on a windsurfing board or for swimming, they provide real visual comfort in the service of sports performance.
> You may also like: Polarized lenses: what are the advantages?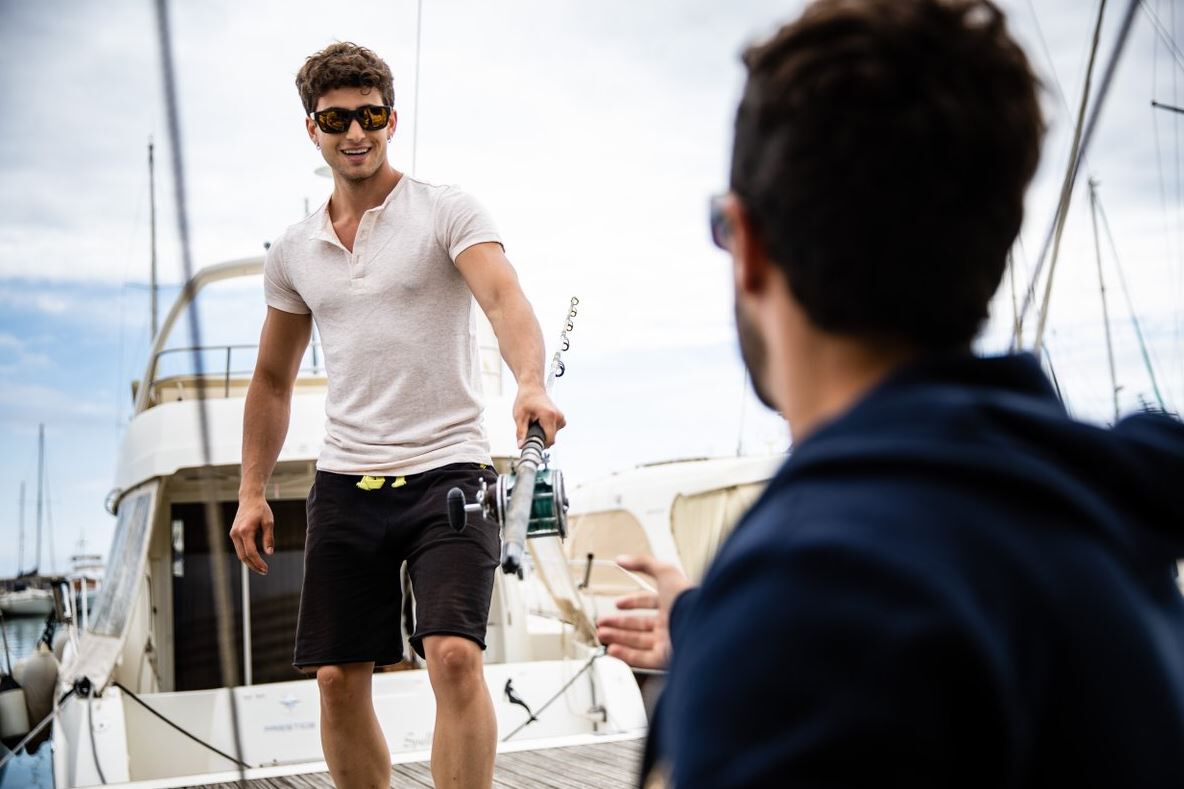 The essential ally against splashes: hydrophobic treatment
Who says nautical sports activity necessarily says splashing water! A detail that doesn't seem like much but can quickly become annoying if the lenses of your sunglasses are covered with droplets that won't go away.
Rather than stopping regularly to wipe your sunglasses in order to see clearly, know that Bollé offers lenses with a hydrophobic treatment that facilitates the evacuation of drops. Forget the traces of dirt: you can enjoy your water activities in complete peace of mind.
The sunglasses frame for water sports: covering and gripping
Beyond the choice of lenses, the question of the frame is just as important when practicing a sporting activity. Even more so for water sports where water can cause the goggles to slip off the face in the blink of an eye. In this regard, it is essential that your frame has temples and nose pads capable of holding on to the skin.
Designed for the needs of athletes, Bollé frames are equipped with Thermogrip® technology: a thermoplastic rubber with high grip performance applied to the inside of the temples. It prevents the glasses from slipping and thus ensures them a perfect fit.
Finally, Bollé also advises you to choose a pair of sunglasses that cover the sides to best protect you from light and splashes. Also note that some models of Bollé goggles for water sports can be equipped with a buoyant option.
> You may also like: Which sunglasses for which sport?
With its water sports goggles, Bollé supports your performance on the waves and offers you the best equipment to protect your eyes.