OUR EYEWEAR PERFORMS AT THE HIGHEST LEVEL OF PROTECTION IN SPORTS
Safety eyewear is governed by specific standards and Bollé Sport protective has them all.
CE
CE Marking is a manufacturer's declaration that the product complies with the essential requirements of the relevant European health, safety and environmental protection legislation
EN166
This European Standard is applicable to all types of individual eye protectors used against various dangers which may damage the eye
ASTM F803-11
Our equipments for youth and adults are in compliance with the only standard dedicated to eyewear in sports : ASTM F803-11 To pass the high velocity impact resistance test, our eyewear must withstand the impact of different sport balls (squash, tennis, badminton, handball, football and basketball) fired at 144 km/h. Other criterias are tested, Optical Performance, UV Filtration, Refractive Tolerances, Power Imbalance and Prism Deviation.
ANSI Z87.1
Bollé Sport Protective meets and exceeds the high impact-resistance standards of the American National Standards Institute (ANSI) for occupational and Educational Personal Eye and Face Protection Devices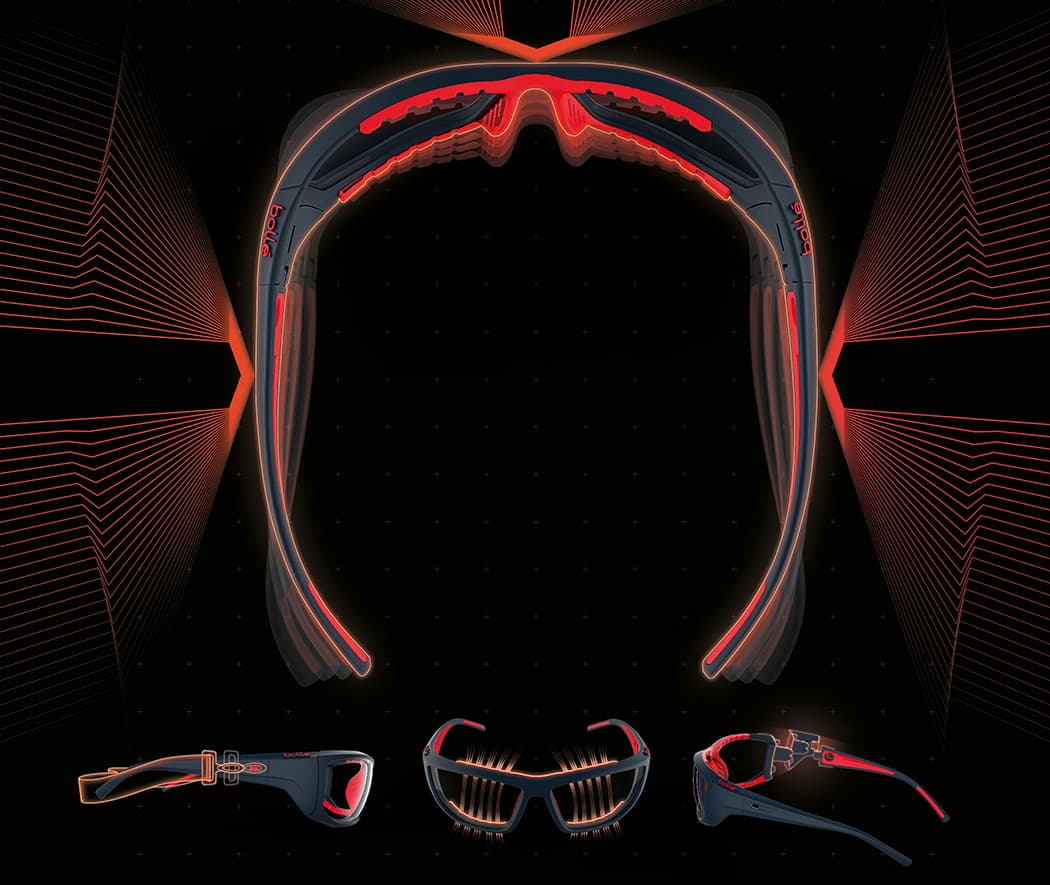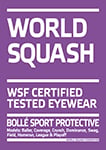 WORLD SQUASH
All Sport Protective products are "Verified as Tested for Squash", having undergone the necessary testing and being passed as suitable for squash by National Standards Association for Racket Sport Eye Protection.
FIPV
Baller, Field, Playoff and League models are certified for the players of pelota or pelotari.
SPEED OF THE BALL DURING IMPACT TESTS







SHOCK ABSORPTION SYSTEM :
ALLOWS HIGH IMPACT RESISTANCE
A revolutionary industrial process that allows co-injecting two different materials at the same time: hard material for impact resistance and very soft material for impact absorption. This process does not use chemical bonding agents, greatly reducing the risk of allergic reactions and avoiding the possibility of heat-induced separation of components. This process also offers a very high level of durability.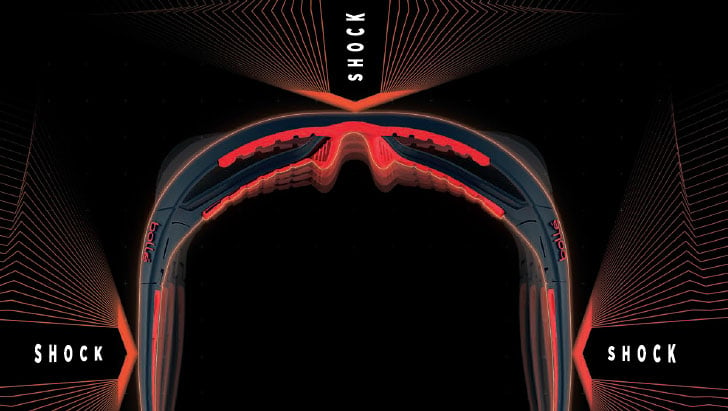 LOCK SYSTEM :
SECURE FRAME CONSTRUCTION
Ensures strong assembly of the equipment, reinforce the protection in case of a violent impact.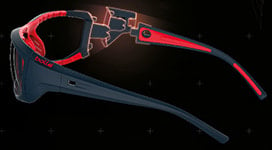 AIR FLOW SYSTEM
PREVENTS FOGGING
Engineered venting systems promote directional airflow across the inside surface of the lens, reducing the potential for moisture build up and maintaining your perfect vision.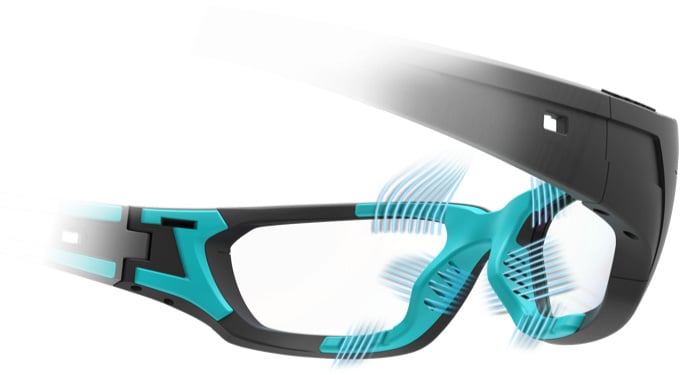 ---
STRAP
SYSTEM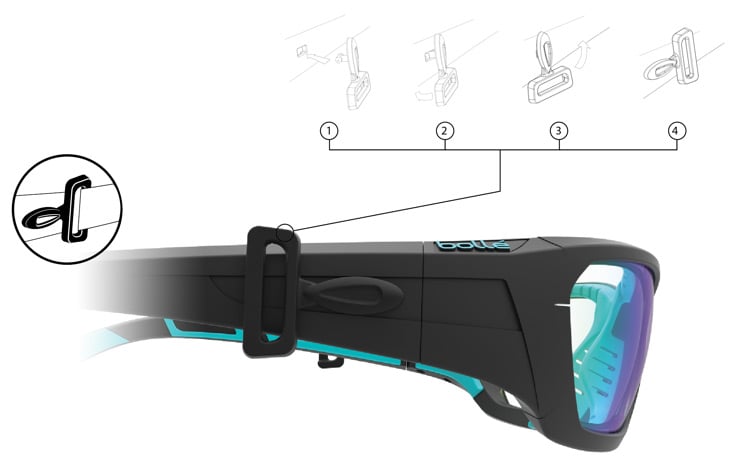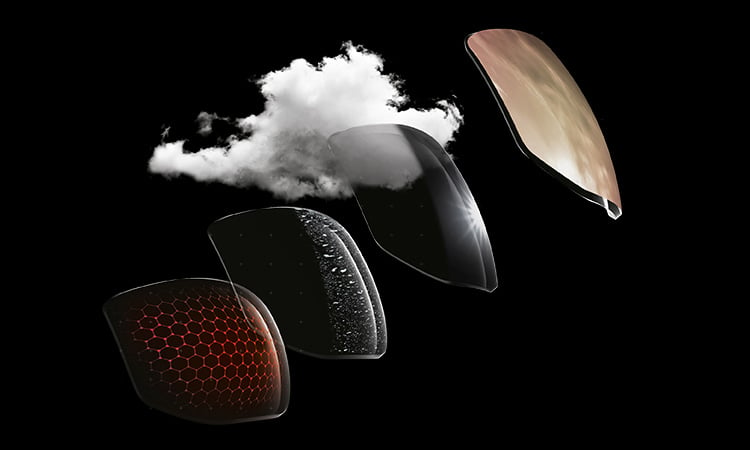 +
+
+
+
FLASH MIRROR COATING
Improve your look and your vision with a flash mirror lens. Mirror levels up your style while reinforcing filtration.
PHOTOCHROMIC
The photochromic lens works on a molecular level to lighten and darken, giving you the optimal light transmission and adaptation to any environment. From Category 0 to 3. Available with a flash mirror.
ANTIFOG
Superior anti-fog and scratch resistant technology, used in industrial and military environments. This permanent coating makes the lens highly scratch resistant and durably delays the appearance of fogging. Available with all our lenses.
POLYCARBONATE HIGH IMPACT RESISTANCE LENSES
All Sport Protective lenses are made in an extremely high impact resistant material. The polycarbonate is a natural UV filter, blocking over 99 percent of the UV and its lightweight add confort to your sport equipment.
AVAILABLE IN PRESCRIPTION
Our RX laboratories are the only official laboratories able to provide authentic certified equipment, under ANSI & EN166 standards.
PHOTOCHROMIC CLEAR GREY
Transmittance: 82%-13%
Fog resistant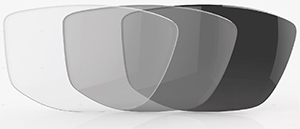 PHOTOCHROMIC FIRE MIRROR
Transmittance : 82-13%
Fog resistant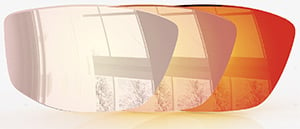 CLEAR
Transmittance : 82%
Fog resistant