Much more than a simple accessory, sunglasses are essential for practicing your sports activities outdoors.
If it is essential to protect your eyes from the sun, it is also essential to be able to anticipate the reliefs of the terrain without being dazzled or bothered by the rain or a snowfall.
Lens treatments, frames, protection indices: let yourself be guided to choose the pair of sunglasses best suited to your favorite sport.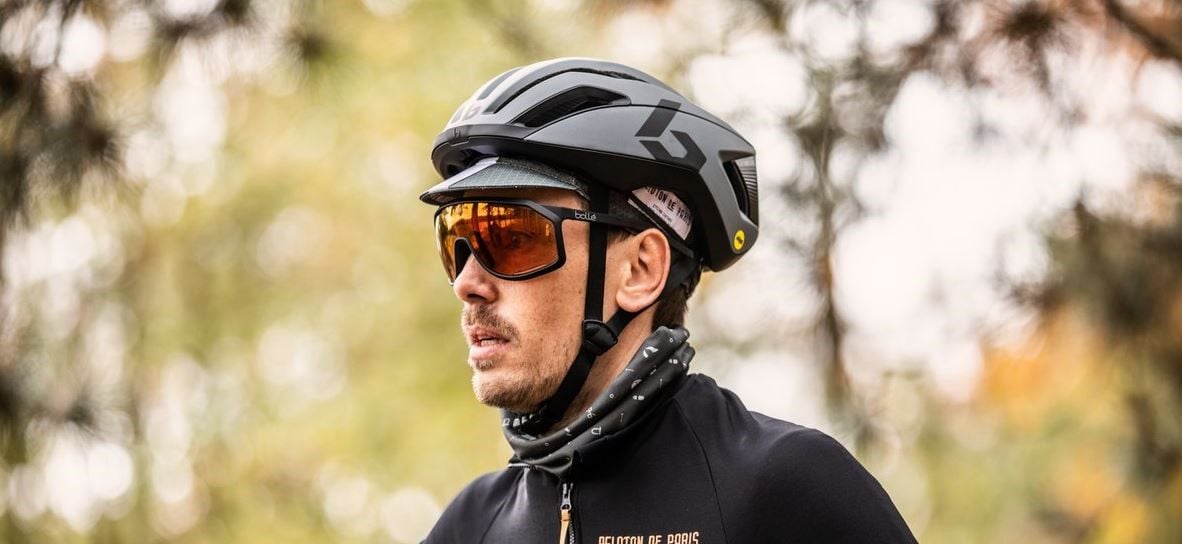 The priority: good protection against UV rays
In both summer and winter, it is essential to protect your eyes well against the sun. Good glasses must be able to avoid glare but also to prevent harmful UV rays from reaching the eye. Depending on the environment where you practice your favorite sport, be sure to choose sunglasses with a sufficient level of protection. In the high mountains or at sea, the brightness is particularly strong.
Sun lenses are classified according to five "categories" or "indexes", which correspond to as many levels of protection, ranging from the weakest degree (0) to the strongest (4).
- Category 0 : Very little filtering, sun lenses with index 0 do not protect against UV and have only an aesthetic vocation.
- Categories 1 and 2 : These two indices are suitable for attenuated and average solar luminosity. They are sufficient to protect against UV rays in situations of low sunlight, on overcast days for example, or for activities in the forest such as mountain biking or hiking.
- Category 3 : In environments subject to strong light exposure such as the beach, the plain or the mid-mountain, category 3 sunglasses will filter a large part of the UV.
- Category 4 : Lenses in this category have the most powerful filters. These indeed offer more than 90% protection against the sun's rays and are the perfect allies for a day in the high mountains. The same goes for water sports such as sailing, rowing or even kitesurfing, where they will drastically reduce glare on the water.
Specific glass treatments to improve performance
There are different glass treatments, each corresponding to a specific need. Depending on your discipline, a well-chosen lens treatment can have a clear difference in your sports performance.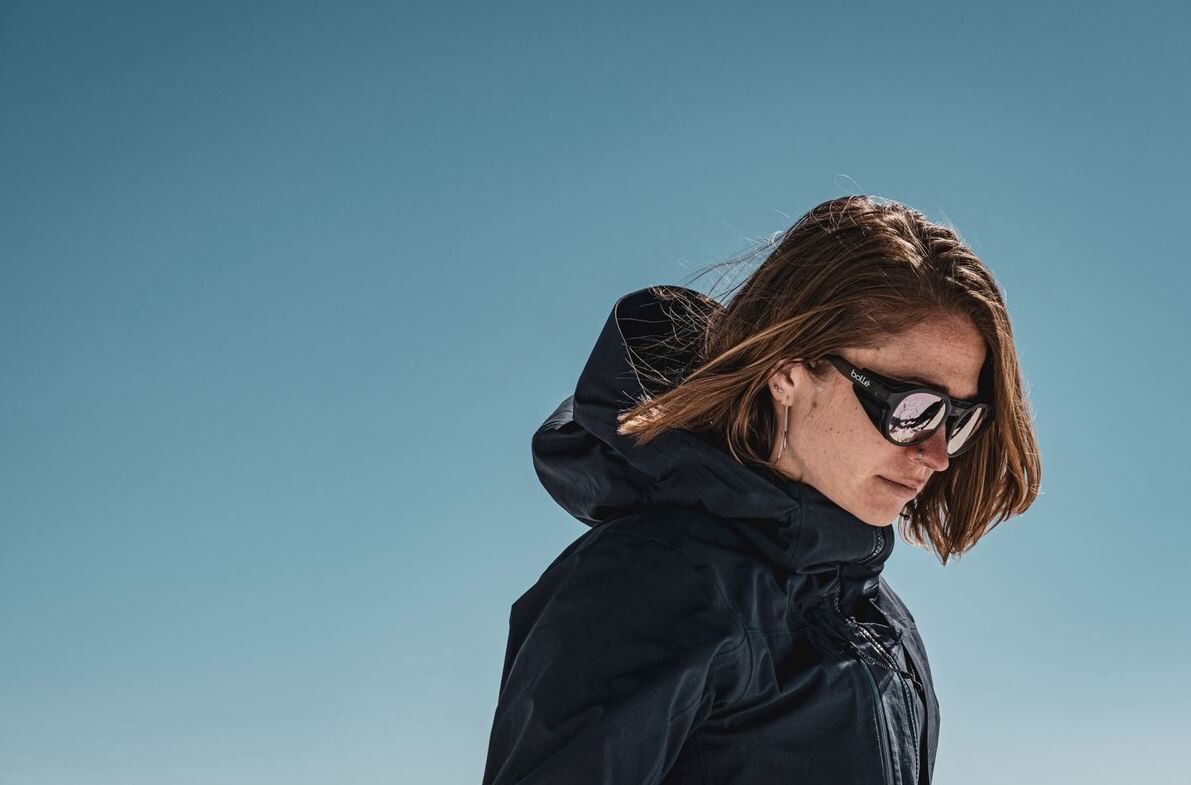 For the high mountains: photochromic and polarized lenses
In the mountains, snow and ice strongly reflect light, making the light intensity all the more violent for the eyes. For lovers of sliding sports (skiing, snowboarding, sledding) and high altitude activities, the key is to minimize glare as much as possible and to be able to anticipate the relief of the terrain. For this, photochromic lenses are particularly effective. Whether it's snowing or sunny, on an open track or in the undergrowth, their color changes according to the light, allowing you to maintain optimal clarity of sight.
Available on many models of Bollé mountain sunglasses and ski goggles, Phantom photochromic lenses provide spectacular optical clarity. They cover a wide range of light transmission, ensuring excellent visual acuity. In their Phantom+ version, they also have high-performance polarization.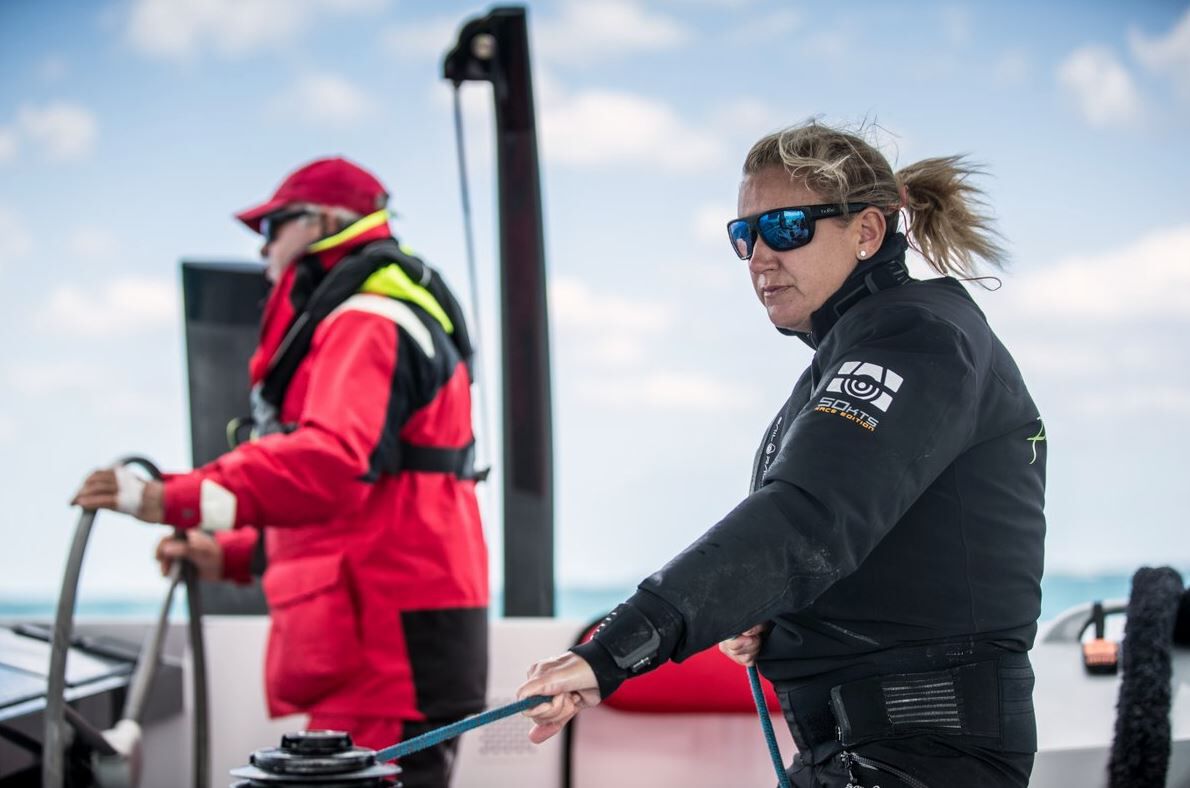 The right choice of frame
As important as the lenses, the frame of your sports glasses must correspond to the use you make of them. Your glasses need to be comfortable and not create any discomfort in the ears and nose. At the same time, they must fit well in the face, be resistant and offer sufficient ventilation to avoid fogging.
For its sunglasses frames, Bollé has favored nylon, a flexible, durable, light and pleasant material against the skin.
For the high mountains: the enveloping frame
An environment that can quickly become extreme, the high mountains require good equipment to protect the eyes from cold temperatures, sun, wind and bad weather. For this reason, opt for eyeglass frames that are as enveloping as possible and equipped with straight temples, which are easier to slip under a hat or helmet. Do not hesitate to choose models with side protections to further enhance their protective usefulness. Finally, make sure they have good ventilation to avoid fogging on the glasses as much as possible.
> You may also like: Goggles and ski goggles: what tips to avoid fogging?
For nautical activities: the anti-slip frame
With splashes of water, it is important that your frame has temples and nose pads that do not slip on the skin. Designed for the needs of athletes, the frames of Bollé sunglasses are equipped with Thermogrip® technology, a thermoplastic rubber applied inside the temples and specially designed to provide optimal grip. It ensures a perfect hold of the glasses.
To accompany you on the waves and avoid flashes of light on the temples, prefer, as for the mountains, frames that cover and close to the face, with side blinkers if possible. Finally, do not hesitate to equip them with a cord to avoid falls and prefer floatable models in water.
For precision sports: the lightweight frame with good support
For all racket sports, such as tennis or badminton, or even on the golf course, the priority goes to light and comfortable frames that are forgotten in the blink of an eye. Prefer thin branches, which slip easily under a cap or helmet. To ensure the best possible support, opt for frames equipped with anti-slip technologies.
For endurance sports: the sleek frame
Runners, mountain bikers, cyclists and triathletes, the ideal frame has a sleek look to accompany you in your search for speed. Curved temples reinforce aerodynamics and ensure comfort while allowing good air penetration. They must also be flexible enough to absorb shocks and vibrations. Moreover, for mountain bikers, do not hesitate to choose models of cycling glasses with large screens to protect you from projections.
Bollé accompanies you everywhere thanks to its sports sunglasses specially designed for active lifestyles, whatever discipline you practice.